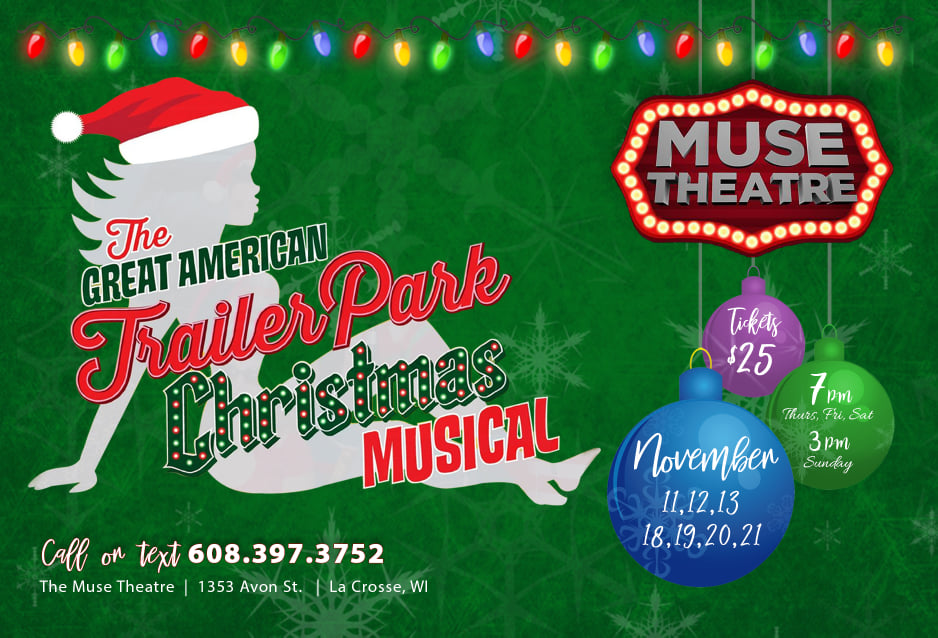 Trailer Trash Christmas~The Muse
Set in a Florida Trailer Park is where our tale begins....Meet Betty, Linoleum, and Pickles. They are decorating their Floribama trailer park so they will win 10k Mobile Homes and Gardens prize, but Darlene is the resident "Scrooge" and will have nothing to do with Christmas. Luckily she gets electrocuted and becomes blissfully filled with Christmas wonderment and falls in love with Rufus. She forgets her Sugar Daddy Jackie meanwhile.
7 Shows:
Nov 11, 12, 13 

Nov 18, 19, 20* (Sunday matinee starts at 3:00 pm)

General Admission  $25.00 

Box Office is open at 6:30 pm each performance night
Performances Start at 7:00 pm
Make it a special event and have dinner at Pogreba Restaurant before the performance only 1 block away 
Tickets Still Available...
You can purchase your tickets now, so you don't miss out.