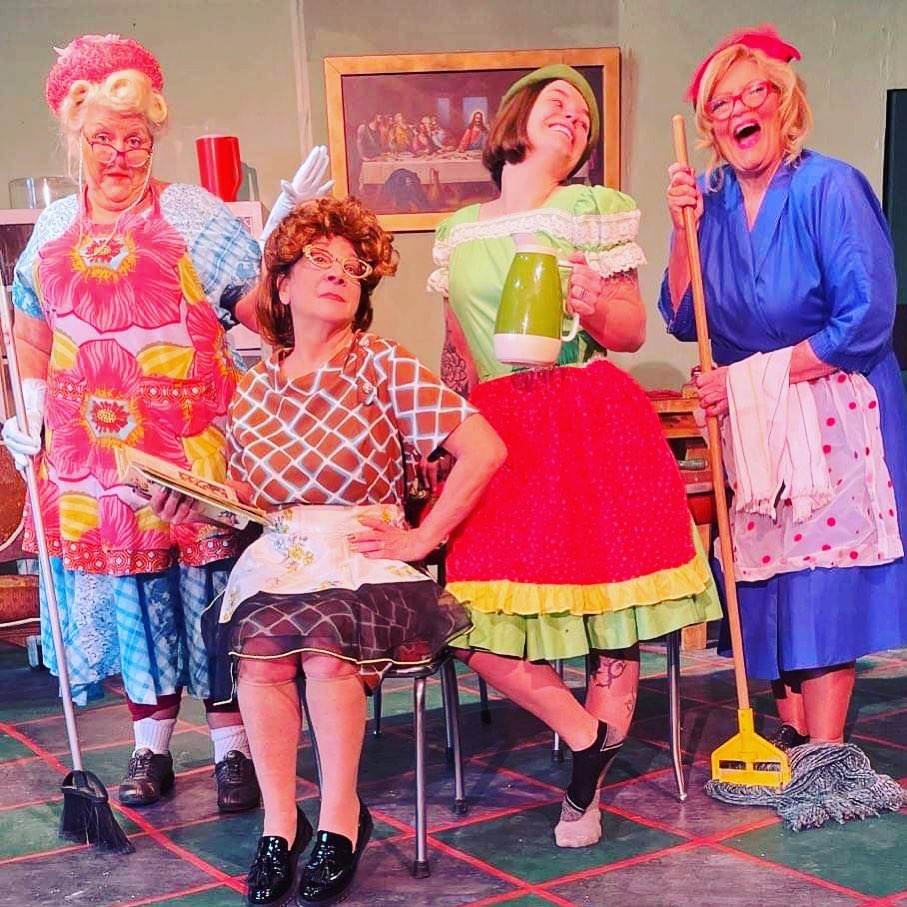 Meet four lovable Lutheran ladies you grew up with & loved who serve up Lutefisk & Lefse with love in the Church basement. This charming musical comedy is based on the bestseller Growing Up Lutheran by Janet Letnes Martin & Suzann Nelson. The musical is adapted by Jessica Zuehlke & Jim Stowell, with lyrics by Jim Stowell who also wrote music for How to Talk Minnesotan: The Musical.

The musical is set in 1964 in a rural Minnesota Lutheran church that is about to face some changes. Resistant to the change is staunch Norwegian Matriarch Mrs. Lars Snustad (Janet Papenfuss.)
Church Basement Ladies has resonated with Midwest women who grew up in the church. Whether you are Lutheran or Catholic, you know these women from funerals, weddings and potluck suppers held throughout the Midwest still to this day. Grab your church members and make a night of it that you will never forget! Get ready to laugh and cry at these unforgettable characters.

NEW DATES ADDED:
April 14, 15, 21, 22  

General Admission 

$28.00    Reserved Seats are $32

Box Office is open at 6:00 pm each performance night.  Performances Start at 7:00 pm

Call or Text 608-397-3752 for direct purchase or questions
Make it a special event and have dinner at Pogreba Restaurant before the performance only 1 block away 
Tickets Still Available...
You can purchase your tickets now, so you don't miss out.